Accessible PDFs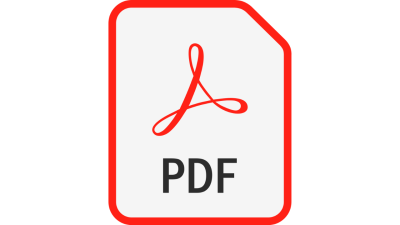 What is a PDF?
PDF (Portable Document Format) is a file format that was developed by Adobe in 1992 that allowed documents to be accessed by anyone, regardless of the technology used to access them. It was made available to everyone, free of charge, in 1993.
It is always better to use this format for documents, as they do not require the user to have any other software installed than a PDF reader, of which there are many freely available. It is possible to create a PDF from any document, either directly within your computer's operating system or using free software to do the same.
The problem is accessibility
The difficulty is that most PDFs are inaccessible for disabled people who use assistive technology, such as screen readers and voice dictation. For example, someone using a screen reader will not be able to use a mouse to navigate through a document. They will use their keyboard or voice dictation instead, often using the Tab key.
Unfortunately, the Tab order often does not follow any kind of logical order at all. If no thought was given to accessibility in the original document, it will jump randomly around a document ion a way that is impossible to make sense of.
Complying with the Law
If your organisation is in the public sector, you are required by law to ensure that your website is accessible and that any documents on it are also accessible. Currently, this applies to any documents published after 23rd September 2018. It also applies to documents created before this date if they are needed to be used as a service, such as a form that needs to be downloaded and filled in.
If your organisation is within the private sector, you fall under the Equality Act in any case and therefore it is just as important that you make sure that your PDFs are also accessible or you could face litigation.
Remediating PDFs (making them accessible) can be a tricky and time-consuming activity. Just making a single document accessible can take a long time unless you are experienced in doing them. It is just too daunting a task if you have 100 documents, or even 1000 or more!
This is something we can help you with.
If you would like to find out more about how we could help you with making your PDF documents accessible, why not give us a call on +44-1243-776399 (24 hours), send an email to info@accessbydesign.uk
or book a free 15-minute consultation by following this link.