About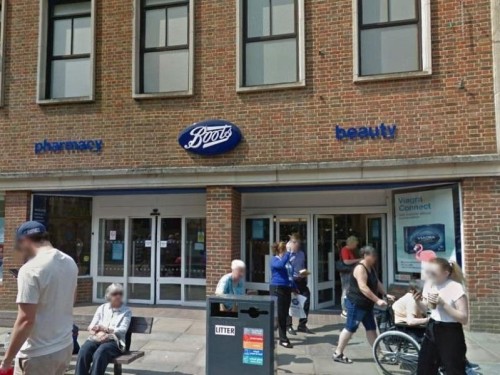 If one person benefits, everyone does!
Website accessibility, although a complex subject, is of fundamental importance is it relates directly to the experience of all visitors to the website. The reason I say all visitors is that when thought is given to the accommodation of the needs of visitors with assistive needs, everyone else will also benefit.
I will illustrate this with the following example: Boots the Chemist store in Chichester, West Sussex.
The photo was taken from Google Street View in 2016 and is used in accordance with their policy.
Offer an alternative it is easy!
As can be seen in the photo, the Boots store is in an old building that fortunately has level access leading up to it. There are three sets of doors. The door on the left is an automatic sliding door, the two doors on the right are manual, heavy doors.
If the wheelchair user in the photograph wished to go into Boots, they would naturally choose the automatic door, as would someone with a walking frame or someone pushing a baby in a pram. Another parent person may walk into Boots via another door and come out with large packs of nappies under each arm and need to use the automatic door to exit as they do not have their hands free.
All three doors give equal access to the store but not all of them are accessible to every person. This is perfectly acceptable, as there is at least one accessible entrance.
This sums up the concept of Accessible Web Design. It is not about being perfect, it is about providing a way for visitors with accessibility-related needs as part of the whole.
We have a long history in accessible website design
We have been working in the field of website accessibility since 2006 when my company, Access by Design, built its first accessible website. Our mission is to spread the message of the importance of both strong design and accessibility by ensuring both in every website we build. It was founded by myself and Jess Loseby, who is chronically disabled and also an expert on all areas of accessibility.
We want to work alongside you and your web designer to ensure that you are both protected and that the expectations of all the visitors to your websites are set correctly.
Follow this link to book an accessibility audit meeting.
Clive Loseby
Access by Design